Soccer kits have moved into that territory more associated with basketball, in that there is an element of cool often seen in streetwear trends. And manufacturers are very much playing up to this fact, providing limited edition tops that say more and more about the culture of the team they represent. They even work in collaborations, as highlighted by this year's joint effort between Paris Saint Germain and Nike Air Jordan.
Until recently fans of a particular team had to wait two years before their side released a new version of a home or away kit, but brands such as Nike, Adidas and Puma pay soccer teams such huge amounts of money to produce their Shirts, they now create new designs every season. And most teams even have a third kit. Many common fans are up in arms about this, but for those of us who looking for something stylish and handy for the odd kick around, it just means more choice, and even better, reduced prices come the end of the season!
But bear in mind that there should be some method behind buying your new soccer shirt. The last thing you want is someone asking why you bought one from a particular team without a good answer. A lot of people buy shirts from places they have visited, or because their family heritage goes back to a certain place, limited editions, collaborations, or most commonly because they actually support the team!
The biggest football shirt manufacturers such as Nike, Adidas and Puma are creating tops with a modern fit with sweat-wicking fabrics that work with casual wear like never before, blurring the lines between sports clothing and fashion trends. So if you want a cool statement piece or just something classy to wear for a kick about, there's a lot of great options out there from the past and present, and here we've noted a few that have particularly caught out attention this season.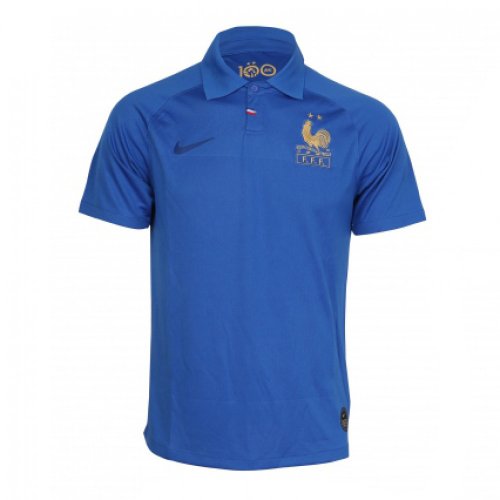 France - Nike FFF Dri Fit
France proudly sits on top of the world in soccer terms and play a type of football that is pleasing on the eye, classy and a cut above the rest, pretty much like their current away shirt by Nike. Designed with the iconic navy and white stripes that have become synonymous with French design over time, especially more recently by iconic designer Jean Paul Gaultier, it's a picture of what it is to be French. The top is made with lightweight fabrics that offer excellent breathability, and adorned with the bold red emblem of Les Blues!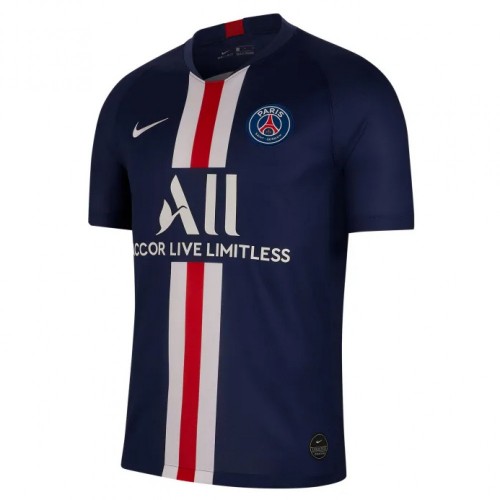 PSG - Jordan Fourth
Such has been the success of PSG's partnership with Jordan, this year they released four shirts! Designed with collectors in mind, it's a take on their home jersey which features the Nike Swoosh, but coloured black instead of blue, with the Air Jordon imprint. It has a slim fit and also features the three colours of the French flag running vertically down the centre. This is probably one that looks better on the football pitch or stadium than the street, but a modern classic none the less.
Real Madrid Third Jersey - Adidas
The Spanish are so nuts about football that at times borders on religion, and their capital is home one of the most successful, richest clubs on the planet - Real Madrid. The literal translation for Real in English is Royal, and their players are looked upon as kings of the football pitch. A great team needs a great jersey, such as this classy turqoise third choice top. If features a classic overlapping Adidas collar, and is made from fast wicking fabrics.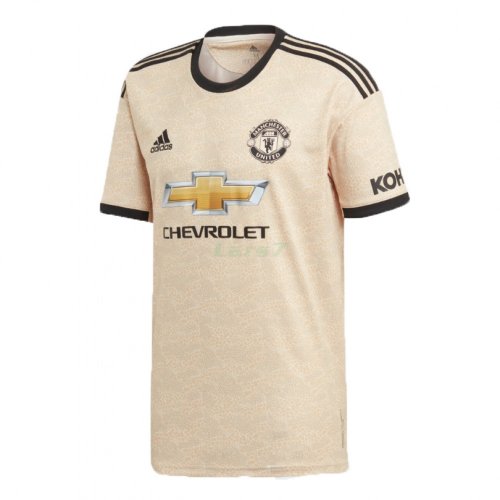 Manchester United Away Jersey - Adidas
Manchester United are one of the most successful teams in English football and alongside Real Madrid stand as one of the richest clubs the in world soccer. This is largely down to their global fanbase who buy their shirts every year, which in turn led to Adidas paying $145 Million (AUD) a season just for the right to sell their jerseys. This Linen coloured design comes with a crew neck cut, and classic Adidas shoulder stripes, both outlined in black.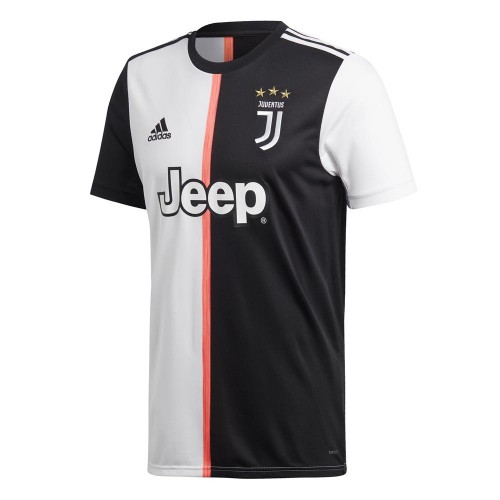 Juventus Home Jersey - Adidas
When Juventus broke the bank to bring the world's biggest star to the club, Christiano Ronaldo, they had to create a great jersey to show they meant business. This stylish home shirt was the result, doing away with Juve's usual black and white stripes and simply using black and white as a direct contrast, with a thin pink divide running down the middle, a nod to the Turin club's long and rich history. Commercial versions have a slightly looser fit than the ones the players wear, offering a straiter silhouette, and shirts are also made from recycled polyester for the eco consciouse footballer.